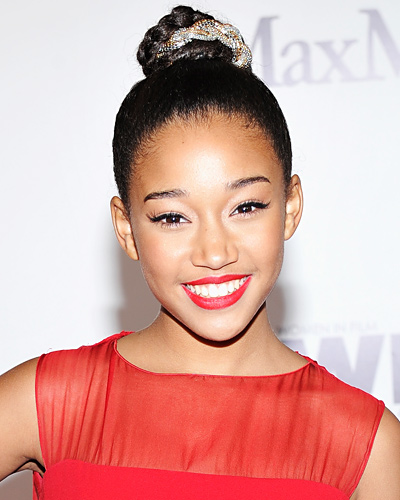 Amandla Steinberg
For a chic and easy updo for both fun in the sun and more formal events, slick your hair up into a braided bun. Brush hair up into a high ponytail, then braid the hair in the ponytail. After braiding the hair, wrap it around into a bun and secure it with bobby pins.
Tika Sumpter
Milkmaid braids are always a fun style to rock whether you use all your hair or just the front. In order to start the milkmaid braid, braid two sections of hair on both sides of your hair then cross them over. If your not using all your hair, just pull the back into bun or ponytail.
China Anne McClain
If your not scared of scissors, use summer to experiment with hair lengths and colors. Trying out a short cut for summer is perfect because it keeps the extra length off while keeping you cool!

What is your go to summer hairstyle?