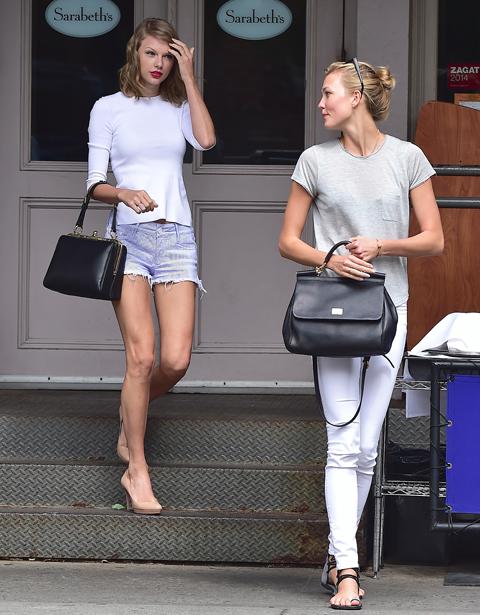 Taylor Swift and Karlie Kloss
Lately I have been fawning over small handbags. A small handbag would help in the fact that I always feel like a crazy bag lady whenever I go to school. I have to carry a laptop bag, lunch bag, and backpack, the last thing I want is to carry a heavy purse everywhere. Also, my current bag is starting to cause extra stress on my shoulders, not good! Small handbags complete a look without being too overpowering. Especially in solid colors, the little bags create simplicity that can be worked into any style or outfit. Plus since the bags are so small, you'll be forced to leave those random items that only work as paperweights behind!
What is your favorite handbag style?