Stripes, especially black and white stripes, are making a major impact in spring 2013's fashion. Stripes are mostly known for being classic, preppy, and girly, but I am all for turning stripes into a strong edgy look. Miley Cyrus is always rocking stripes whether it's in a jumpsuit, a skirt, or an awesome pair of skinny jeans.
Not only are stripes a great print, but they create slimmer and wider allusions where you want them. Keep on reading to find out how to style stripes like Miley Cyrus.
Miley Cyrus
The vertical stripes of her jumpsuit help to form her natural curves and bring them out even more. The style of the jumpsuit is very 70's and even elongates the body making Miley look 7 feet tall!
Miley Cyrus
This jumpsuit feature bigger and bolder prints which does a lot more visually. The horizontal stripes up top and vertical stripes at the bottom are a great contrast as well as the nice peek of skin on her shoulders.
Miley Cyrus
It's always nice to mix casual and classy. I like how Miley went casual with a sweatshirt, but made it look classy with a satin striped skirt. The red made the entire look more classic along with the black pumps and clutch.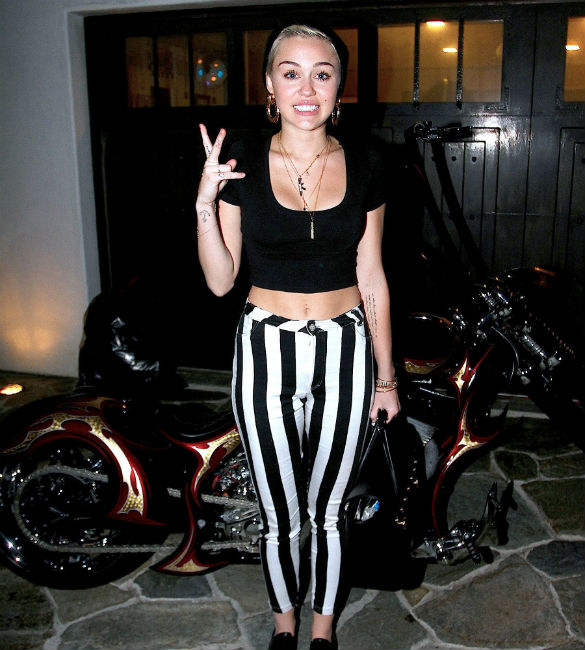 Miley Cyrus
The easiest way to rock stripes is in a nice pair of skinny jeans. The jeans make your legs look miles long and in a vertical print you will look super slim! Striped pants that are black and white go with any solid print top as well as some other prints.
Are you rocking prints this spring?