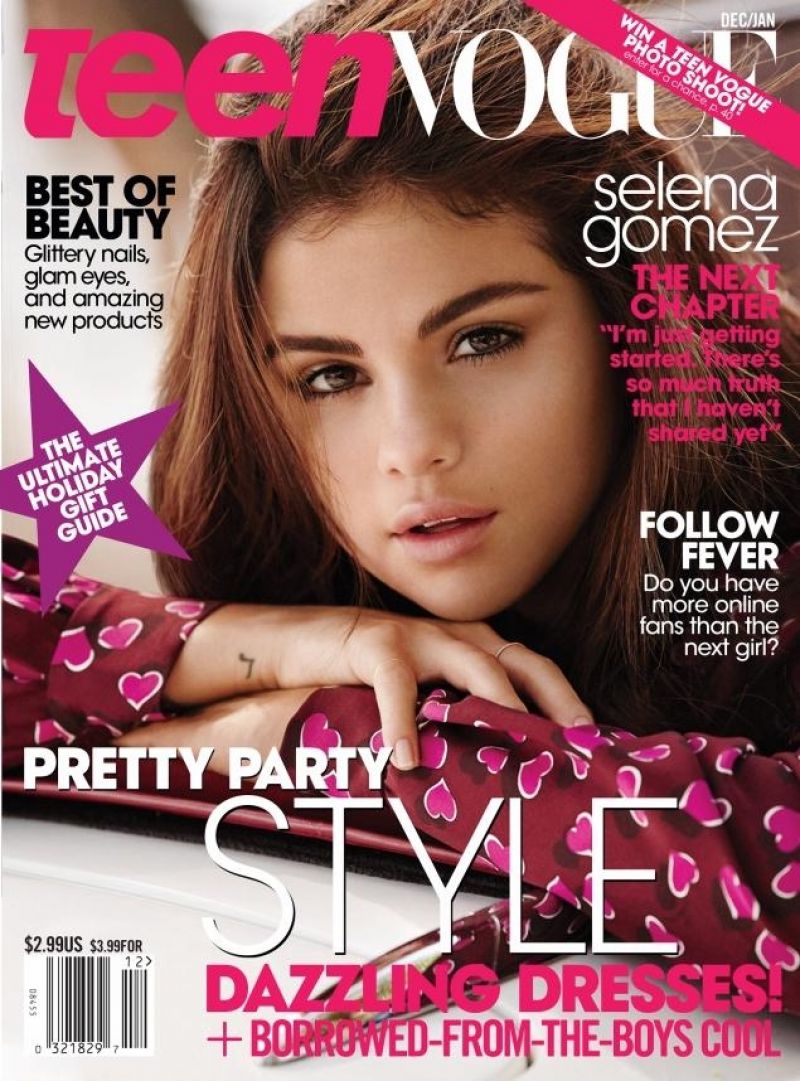 I am obsessed with Selena's latest Teen Vogue! The entire beauty look is absolutely gorgeous, natural, and beautiful. The tousled hair, bold brows, natural lip color, and mascara'ed eyes are perfect for a quick and easy look. All you need to recreate the look is foundation, a brow pencil, mascara and liner, and earth tone eyeshadows. Follow the steps below to create a quick and natural look inspired by Selena's latest cover:
Use a foundation and concealer to create a smooth, even skintone.
Using light, short strokes, fill in eyebrows and create a more defined brow look.
Apply a highlighter shadow on the brow bone and a dark shadow in the crease. Be sure to blend!
Lightly line the eyelids with liner, then apply 2-3 coats of mascara.
Apply a lip balm to keep lips moisturized.
What are your steps to a natural make-up look?