The bohemian style is a gorgeous look filled with florals, fringe, flowiness, and earthy tones. As the weather warms up it just makes sense to wear flowier outfits to let your body breath while still looking chic. Below are a few of my favorite boho styles and how to style your own boho looks.
Selena Gomez
Selena's floral flowy dress screams boho and can be dressed up or dressed down. The wedges dress the look up while still keeping with the boho theme because of the cork wedge. The fringe bag also gives off boho and can be worn across the body or on one shoulder. The belt helps to keep your waist and prevents the dress from overpowering your body.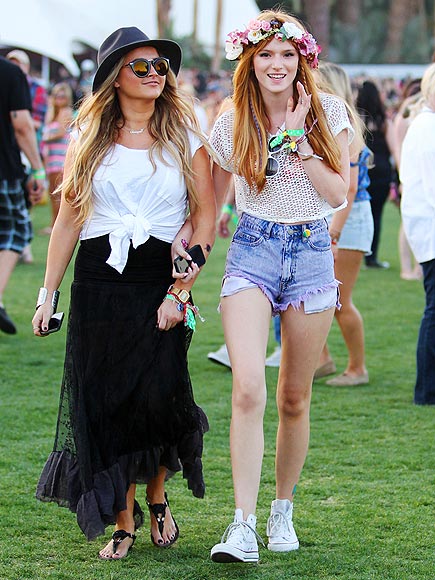 Bella Thorne
It can be argued that this look is more "hipster" than boho, but the crotchet top and flower headband definitely make the look boho. The earthy tone of the top and crotchet top keep it looking simple but chic while the headband adds fun interest to the look. Also, the hair pieces also adds a lot of fun to the look without permanent change.
Lucy Hale
Maxi skirts are so boho and are becoming so popular with their many styles that they work for just about anybody. Maxi skirts allow lots of breathing room for the body and can be paired with simple tops or fancy tops and flats or heels. It doesn't even matter your height anymore as long as you know the right shoes and accessories to pair with your maxi skirt.
How do you work the boho style?