Whether you're rocking a fish tail braid, french braid, or even a loose ponytail it always looks good to add a little flair to your hair. This spring and summer it is all about intertwining ribbons, colorful bobby pins, and fun clips into your hair, especially with braid hairstyles. Below are two of my favorite decorated hair looks both sported by Bella Thorne. The hair accessories add so much personality, playfulness, and fun to her overall beauty look without even trying!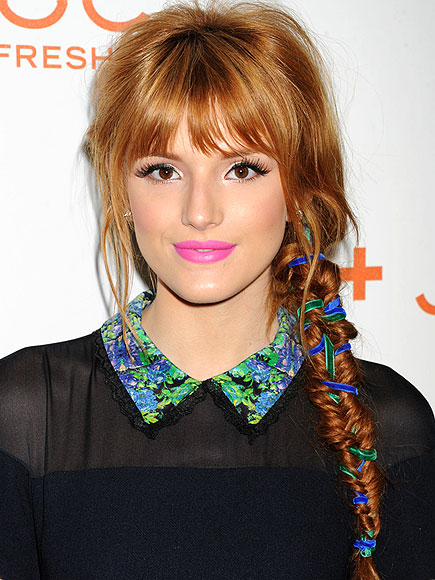 All you need for this look is to find colorful ribbons and strings then hold them in a section with your hair and begin braiding as normal. It looks best when the color is a neon or pretty pastel that pops against your natural hair color or matches with your outfit. The ribbon doesn't even have to match your actual hair length, just long enough to be secured in the elastic band.
This hair look is super easy! All you have to do is add fun hair clips throughout your hairstyle wherever you want. You can even learn how to make your own variety of hair clips to go with any look.
How do you spice up your hair looks?