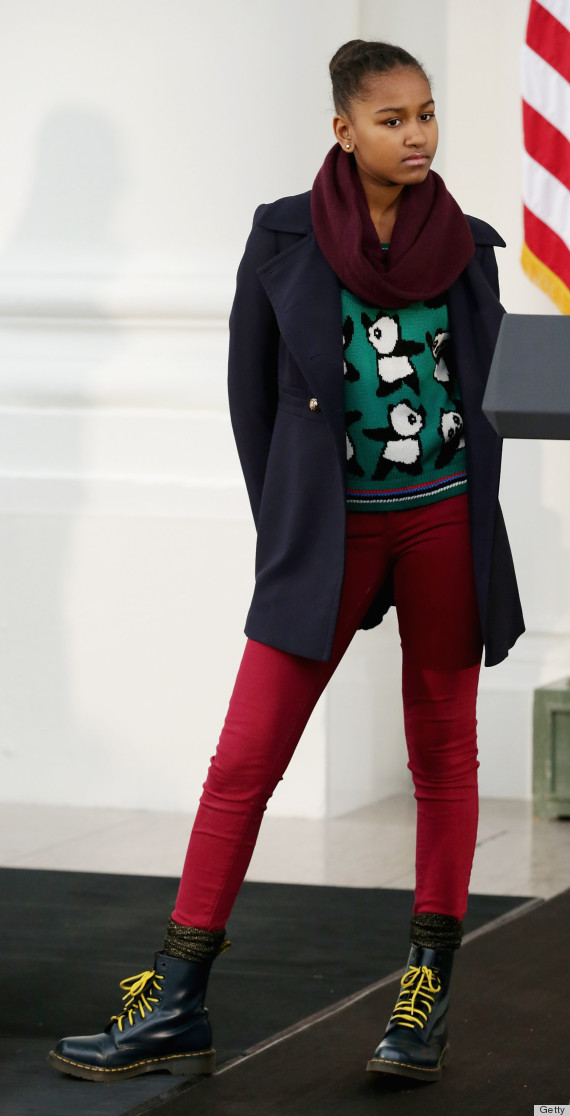 Sasha loves quirks, edge, and color in her casual looks! Sasha pairs a fun animal graphic sweater with red pants, Doc Martens, and a chic coat and scarf. Sasha is able to keep her look fun with the color and print while adding a chic and practical touch with a her coat and scarf.
Sasha also knows how to dress it up! I love this chic winter look which includes a silver wedge-style oxfords, a striped sweater, a-line skirts, and a nice coat. The look plays with a grey, black, and navy color scheme with a pop of silver color.
You cannot forget about Sasha's older sister, Malia! I love that Malia is not afraid to play with prints. Malia keeps mixing prints simple by pairing a gold and black textured scalloped skirt with a black and white checkered coat. The black in the outfit ties the look together and keeps Malia super chic!