The Oscars 2013 red carpet gowns were a dose of perfections and kept me watching, almost, the entire show. Nude dresses, black and white combos, and of course an occasional hint of color graced the carpet this year's red carpet. However, Amanda Seyfried, Anne Hathaway, and Kelly Rowland topped my personal fave charts and have me dying for a gorgeous gown that I have nowhere to wear it to.
Amanda Seyfried
I've always had a thing for haltered dresses and the way they fit perfectly against the curves of your back and chest. Amanda looks so simple and elegant in this gown and love how it gradually becomes flowy at the bottom with a lovely train. The intricate golden detail keeps the dress from washing her out while the small cut out keeps the dress from covering her up too much. Gorgeous!
Anne Hathaway
At first I wasn't sure if I did or did not like Anne's gown, but after a minute I realized how amazing the simplicity of the look is. Her hair is very casual and looks so great now that it has grown out into a more natural shag with a cool swept bang. Her accessories complement the dress and give the right amount of bling while the dress shows off her body without clinging to it. Once again, Anne Hathaway is a fashion fave!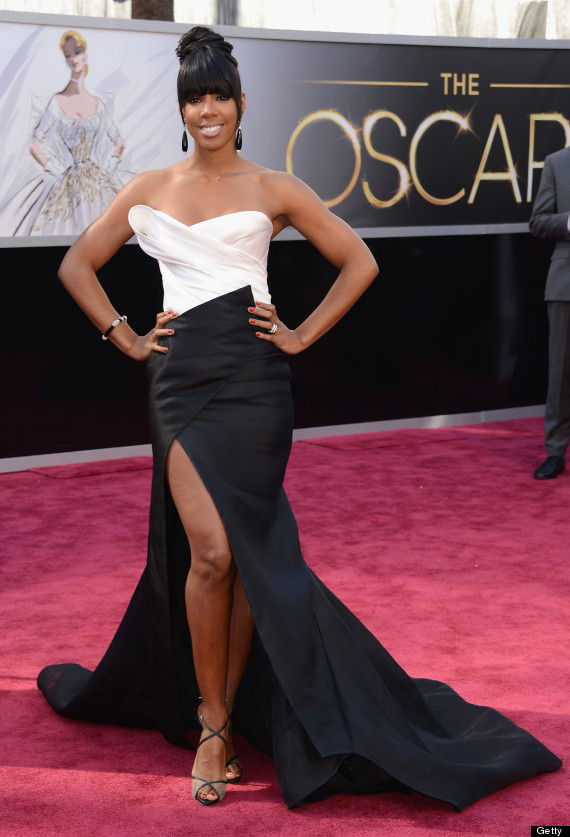 Kelly Rowland
Last, but not least, is Miss Kelly Rowland in a mermaid style black and white strapless gown. I absolutely love the leg action and how the dress is showing off Kelly's amazing figure. The black and white contrast is like having color because of the pop the combo gives one another. Her hair shows off her face in a sophisticated bun with banging bangs!
*Big congrats to one of my favorite actresses, Jennifer Lawrence, for winning an Oscar!!!*
Who were your Oscar 2013 faves?