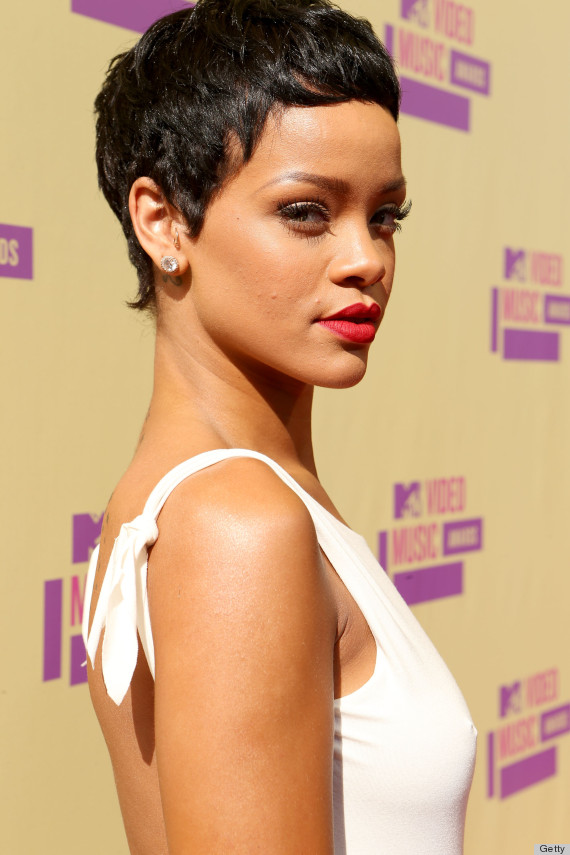 Rihanna
Rihanna may have super short hair now, but it is still super healthy and chic! Even ladies with short hair have to stay away from the heat to maintain healthy hair. However, staying away from heat is easy to say but can be really hard to do. Blowdryers, flatirons, curling irons, and everyday heat use can be the death of healthy hair and achieving length. Keep reading for some tips on how to use less heat.
Air dry! Instead of blowing drying your hair every time it gets wet, try air drying. Air drying may take some time since your hair has to be trainded to dry a specific way by itself.
Hooded dryer! If your hair just won't air dry, try a hooded dryer that gives off less direct heat.
Pin Curls! Piin curls will make your hair curly without using any heat. You may need to blowdry your halfway straight to have nice pin curls.
Rollers! Depending on the size of the rollers you can achieve volumious straight hair, wavy hair, or curly hair.
Styles! After your hair dries, try out hair styles like a topknot, half up half down, a sleek ponytail, anything that suits you!