The 70th Golden Globe Awards consisted of so many beautiful celebrities, jaw-dropping gowns, and gorgeous beauty looks. However, the hair looks stood out to me the most with a majoritity of the female celebs pulling their hair out of their faes into intricate buns, old hollywood waves, and edgy updos. Pulling your hair out of your face is such a big risk, and sometimes an insecurity to ladies everywhere, but I am ready for it to become a big hair trend. Below are 3 of my hair faves from the 70th Golden Globe Awards and tips on how you can rock the looks. 
Katherine McPhee
Buns can literally be worn anywhere, anytime, and with anything. Katherine McPhee's bun can easily be turned into an everyday style because of its effortlessness and ease. The fact that it is not pulled back to tightly and not polished makes the bun retain its youthfulness while still being chic. The bun can easily be achieved by adding a shine/smoothing serum to your hair, pulling it into a ponytail, then very loosely wrap the hair around in circles while pinning it down with bobby pins. Fly aways are perfectly fine which makes the look great if you don't have a lot of time and still want to look cute.
 
Julianne Hough
If you're going to pull your hair out of your face, do it with some edge like Julianne Hough. The slick back sides frame and contour her face while the pompadour adds the BAM to the hair look. All you need to recreate Juliannes look are bobby pins, a brush, and a holding spray. Brush your edges back, leaving the center out, into a low bun. Tease the remaining hair to your liking, shape the pompadour, then secure it into the bun with bobby pins. You may need holding spray to keep the edgy look in place. The hair is perfect when you want to keep your hair ot the way while still feeling glam and edgy.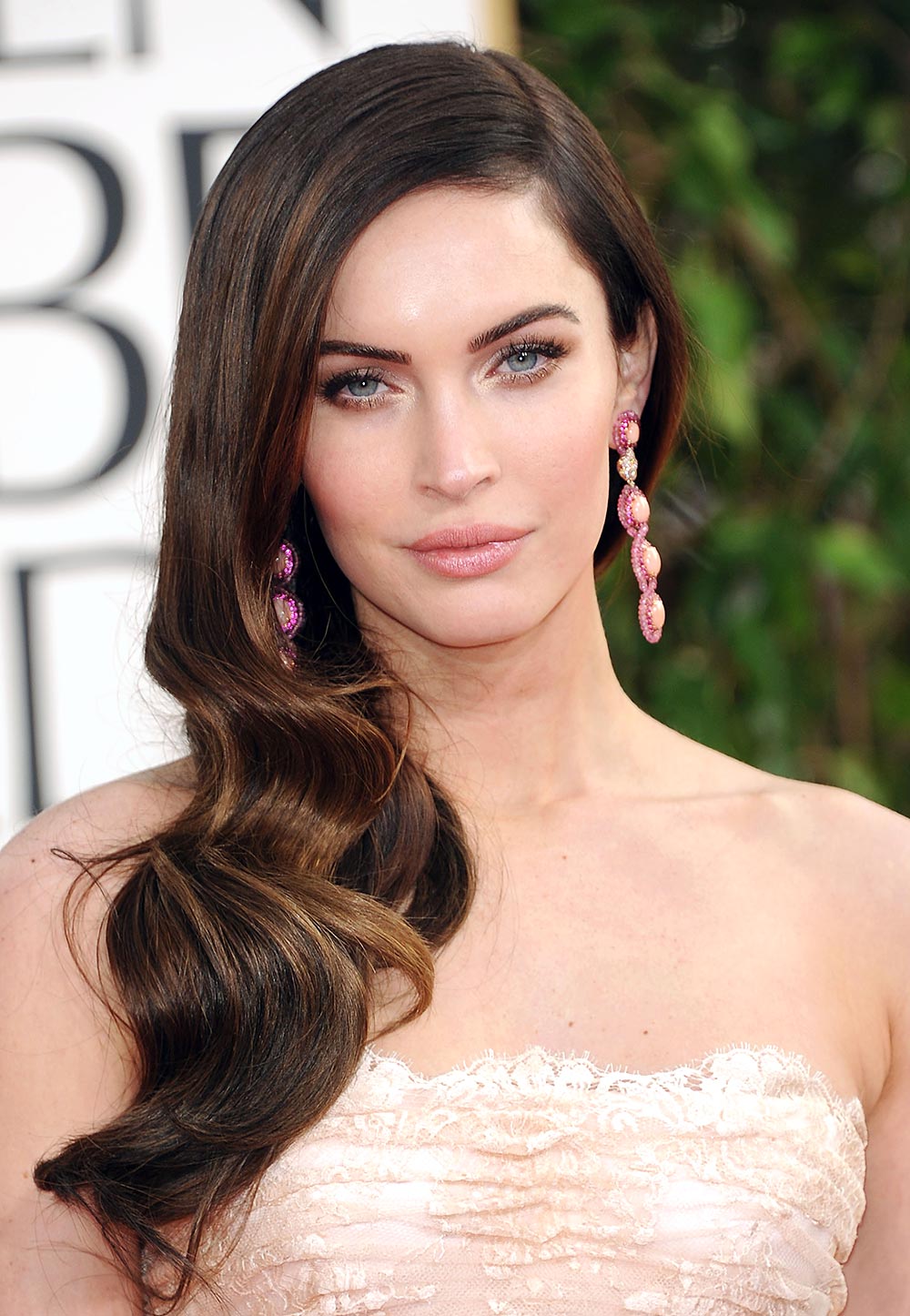 Megan Fox
 Old Hollywood waves never get which is why I love Megan Fox's hair style. Hollywood waves may seem like way too much for everyday, but there is definitely a way to make it work. Create waves in your hair whether through a curling iron, braids, or just use your natural hair texture and brush all of it to one side of your hair. You may need bobby pins to keep the hair all to one side or you can use hair accessories such as a flower clips or bejeweled hairbands.
What is your favorite Golden Globe Awards hair look?