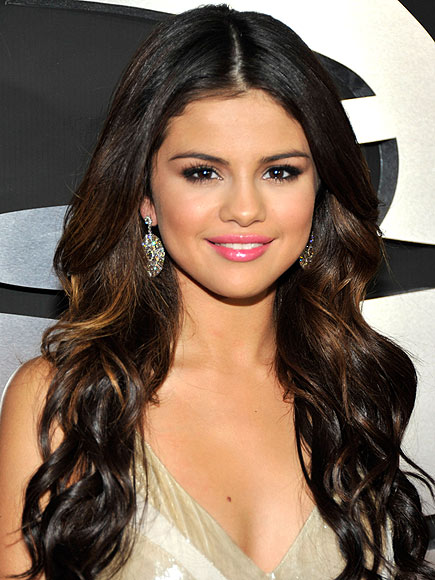 Selena Gomez
Simple looks with hints of sparkle and glamour are always showstopping! Selena Gomez is mixing beachy waves with minimal make-up and glitzy earrings. All you need to recreate this look is a curling iron, pink lipgloss, black liner, mascara or false lashes, and big earrings.
Begin with a clean face and apply concealer and foundation as needed.
Line your waterline with black liner as well as a medium-thick line on your lash line.
Apply long, thick false lashes to add major definition and impact to your eyes.
Coat your lips with a pink lipgloss. You can even mix it up with a nude or red lip color!
As for the hair have your brush, comb, curling iron, and hairspray in hand. These waves will work and look best on medium to long hair. Remember to have clips to seperate your hair while your curling!
Begin by seperating your hair into sections so all of your hair gets curled.
Start from the back and wrap your hair around the curling iron and hold for 3-5 seconds. Do not brush or comb your curls until your entire head is finished.
When you get to the top of your head, straighten the hair until the tip of your ear then curl the remaining length of the hair.
Finger comb through the curls to create looser waves and brush the top of the hair for the complete Selena Gomez look.
Spray the hair with hairspray so the curls will last all day.