Fall weather is so beautiful, peaceful, and breezy, but it can also be damaging to your hair. The windy breezy can blow your hair all out of place and create tangles. The fall is a great time to get your hair back healthy and try out different protective hairstyles. Hair accessories and updo's are a girl's best friend during the colder and windier seasons of the year. 

Emma Stone
Keke Palmer

Wearing your hair down during the fall can be a struggle, you have to keep it in place and out of your lip gloss! A half up- half down style is great style to wear if you want to wear your hair down but out of your face, plus since there are a couple of clips in the back your hair will stay in place better. Instead of a half up-half down look you can even try twisting or braiding the front pieces and clipping them back with beautiful barrettes.
Lauren Conrad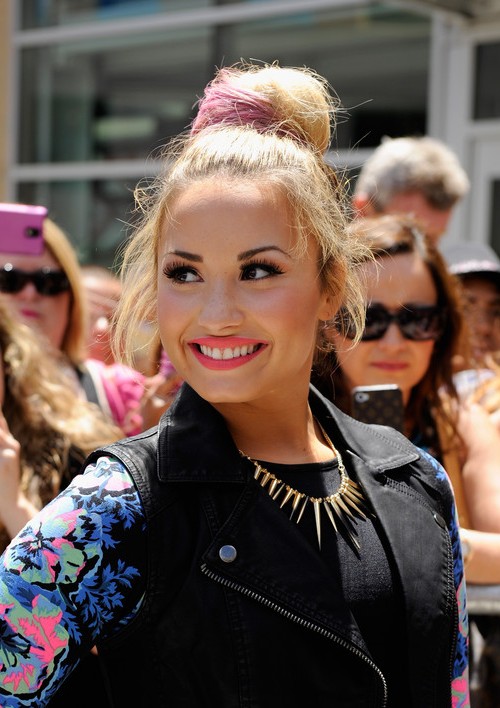 Demi Lovato
Buns and ponytails are definitely the best choice if your worried about your hair flying out of place or becoming tangled. There are so many different type of buns and ponytails from topknots to ballerina buns and high ponytails to side ponytails. You can accessorizes buns and ponytails by adding sparkly bobby pins, flower clips, and more! If your daring enough you can even add bold color like Lauren Conrad and Demi Lovato.